Is My Itchy Ear Caused by a Fungal Infection?
posted: Jun. 11, 2021.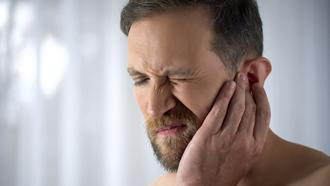 If you are someone who swims regularly or lives in a warm climate, then you may be at an increased risk for developing a fungal infection in the ear that's known as otomycosis. This fungal infection can impact one or both ears. Some signs that you could be dealing with otomycosis include itchy, flaky, swollen, and red skin of the ear. You may also experience ear drainage, fullness, or a loss of hearing. Discharge is incredibly common with fungal infections. If you notice these symptoms, it's a good idea to see an ENT doctor.
How can you get otomycosis?
Your environment, your lifestyle, and your habits can play a role in whether you may be more at risk for developing otomycosis. As you know, fungus is everywhere, and it can be easy to pick up a fungal infection in warm or tropical climates. This is why your ENT doctor also sees a rise in fungal ear infections during the summer months.
If you swim in water that is contaminated, you could also leave with a fungal infection. Those with chronic health problems, eczema, or a weak immune system are at a much higher risk for developing otomycosis. If you develop itchy, red skin of the ear, or you notice changes in hearing or fullness in the ears, you must see a qualified ENT doctor as soon as possible. After all, fungal infections will not usually go away on their own without treatment.
How is a fungal ear infection treated?
First, we will need to examine the inside of your ear using an otoscope. We may also need to swab the area to determine whether the infection is bacterial or fungal. This is important as this will determine which medication will be most effective. We will also ask you questions regarding your symptoms, when they started, and your medical history.
Once we have determined that the ear infection is fungal, we will clean out the ears and then prescribe an antifungal medication. This medication may be in the form of a pill, ointment, or eardrops. While eardrops and ointment are more common treatment options, your otolaryngologist might prescribe an oral antifungal if you have a more severe or unresponsive fungal infection.
Since fungal ear infections have the ability to become chronic, you must turn to an ENT doctor right away to find out the best way to treat this infection.
Tags: Itchy Ear,&nbsp Otomycosis,&nbsp Fungal Ear Infection